ClearFlo PLUS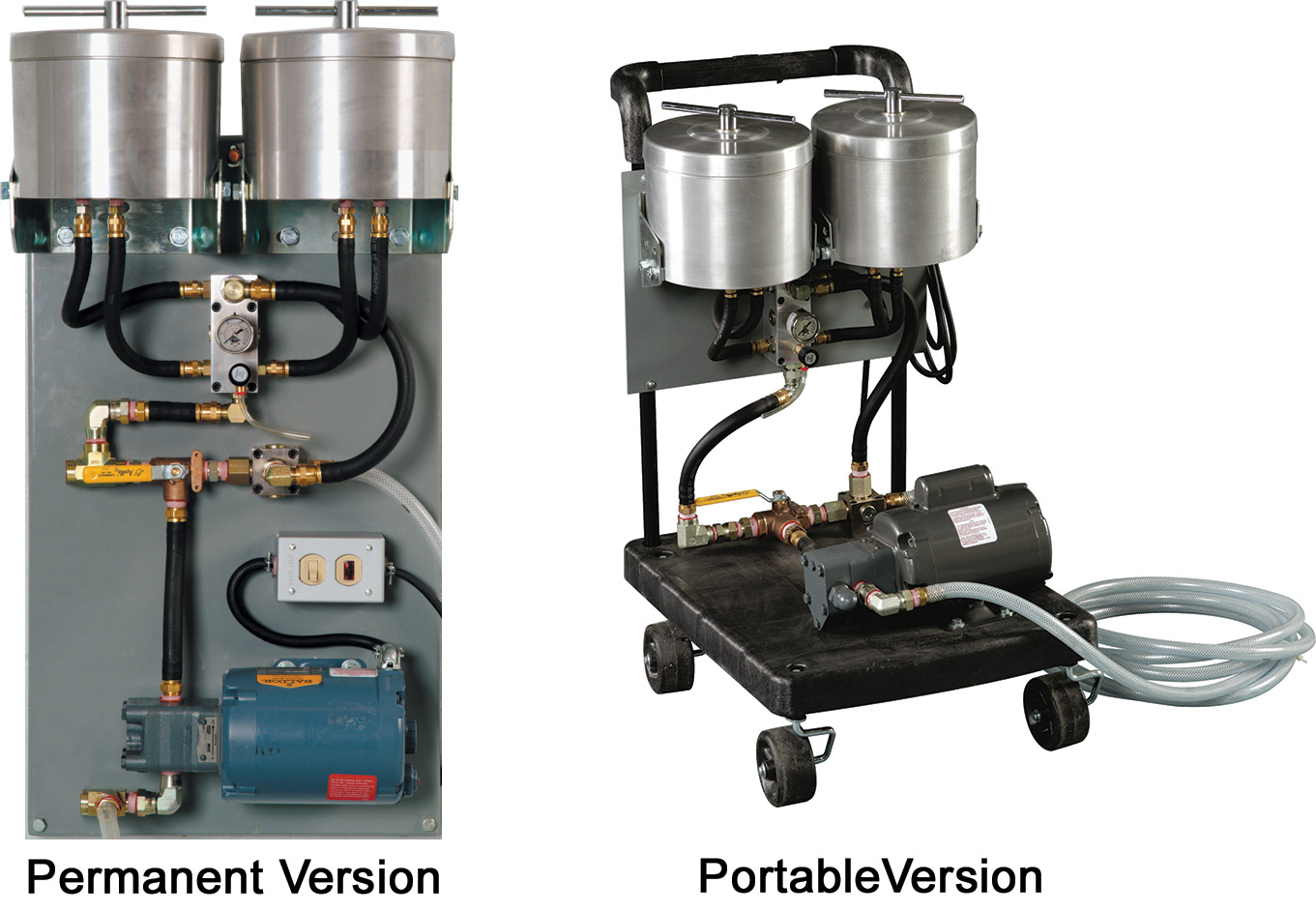 The ClearFlo PLUS Heat Transfer Fluid Filtration and Water Removal System easily connects to your heat transfer fluid system's cool oil reservoir to remove contaminants, water, and in some cases, reduces the acidity of the fluid for longer fluid life and trouble-free system operation. Fluid contamination, and especially the presence of water in the fluid, increases your system's energy consumption, and is a source of nuisance shutdowns. Mokon's ClearFlo PLUS system significantly reduces fluid contamination and water build-up in your heat transfer system, reducing downtime and maintenance costs.
Typical Results
Reduces downtime and maintenance labor
Reduces "nuisance" shutdowns caused by water vapor pockets
Improves efficiency of your heat transfer system
Reduces wear and damage to rotating parts
Extends the life of pumps up to three times longer
Reduces frequency of fluid changes
Removes particles as small as 1/10 microns
Warranty
If you consider downtime, maintenance labor and part replacement costs, the ClearFlo System should provide a full return on investment within six months to one year of installation.
| Model | Description | Pump (Hp) | Flow Rate (GPM) | Voltage | Total Amps | Reservoir Connection | Dimensions L x W x H (approx.) | Shipping Weight (approx.) |
| --- | --- | --- | --- | --- | --- | --- | --- | --- |
| CFP50000 | Wall Mount System | 1/3 | 1.4 | 110V/1PH/60HZ | 7.2 | 1/2″ | 18″ x 30″ x 18″ | 175 |
| CFP60000 | Portable System | 1/3 | 1.4 | 110V/1PH/60HZ | 7.2 | 1/2″ | 28″ x 20″ x 35″ | 175 |