About
In 1955, company engineers developed their first temperature control systems to meet their own precise requirements for a compact, safe, and efficient means of controlling their fast-cycle injection molding machines. Mokon is now the manufacturer of choice of high-quality circulating liquid temperature control systems for thousands of customers all over the world.
For over 65 years, we have challenged ourselves to meet the evolving needs of industries like plastics, die casting, food processing, pharmaceutical, chemical processing, rubber, printing, converting, and more.
Our experienced team of engineering, sales, and service professionals is dedicated to designing and supplying the safest, highest quality products available. We are a quality-driven manufacturer that delivers practical engineering solutions through our superior customer focus and support.
Mokon. Designed to Perform. Built to Last.
A Look Back
1950s
In 1955, our sister company needed a temperature control system for their fast cycle plastic injection molding machines. To satisfy their heating application needs, they developed one of their own. Before long, manufacturers all over Buffalo heard about this new water system – this led to the creation of the Mokon division.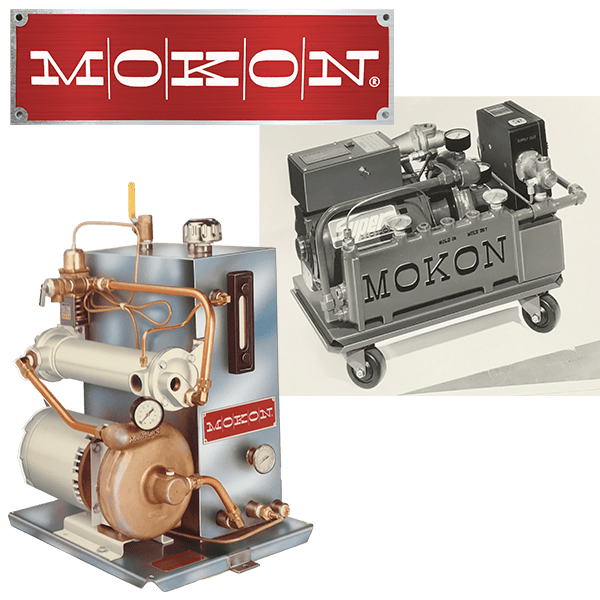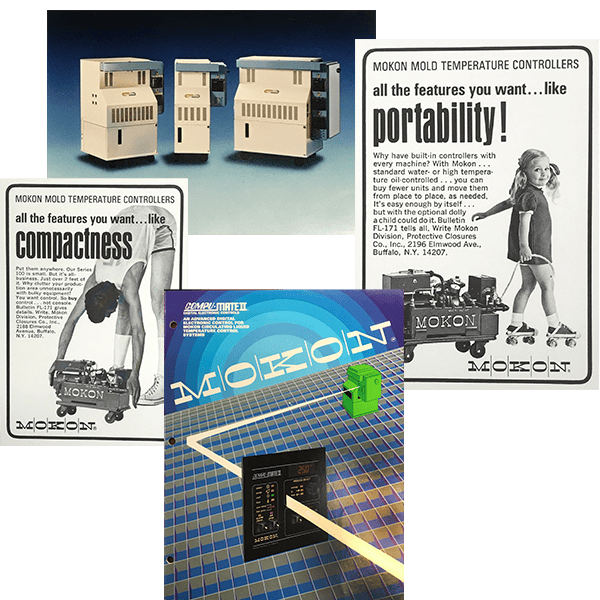 1960s
1980s
Mokon's commitment to product innovation led to a reputation as a market leader. Among our developments from this era was the first high temperature heat transfer hot oil system, as well as small standard water and oil systems.
1990s
As Mokon engineer's made more discoveries and refined their expertise, product development skyrocketed. In response to a customer request for a system that combines heating and cooling in one system – something completly absent from the market at the time – we created the Full Range. This combined system is still unique and represents a revolutionary change in the industry.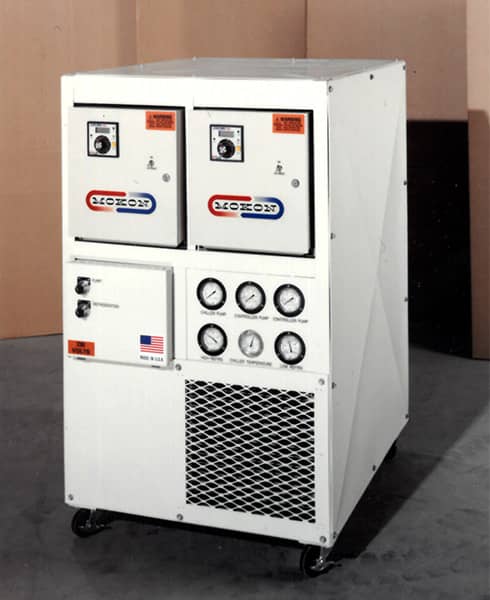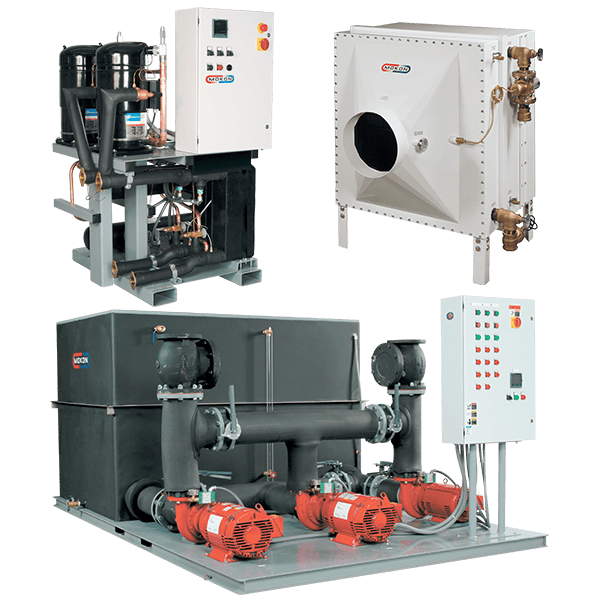 2000s
The 2000s were a busy time for our company. Mokon added central chillers, pump tanks, cooling towers, outdoor air-cooled central chiller systems, cold climate cooler systems, blown film coolers, and power and process control panels to our roster. Prior to the Great Recession in 2007, we diversified from the plastics market into other vertical industries, protecting our employees and creating additional jobs within our company.
2010s
With the new decade came more product lines and many improvements to our existing systems. We secured international certifi cations and began serving new industries in time to celebrate Mokon's 60th anniversary in 2015.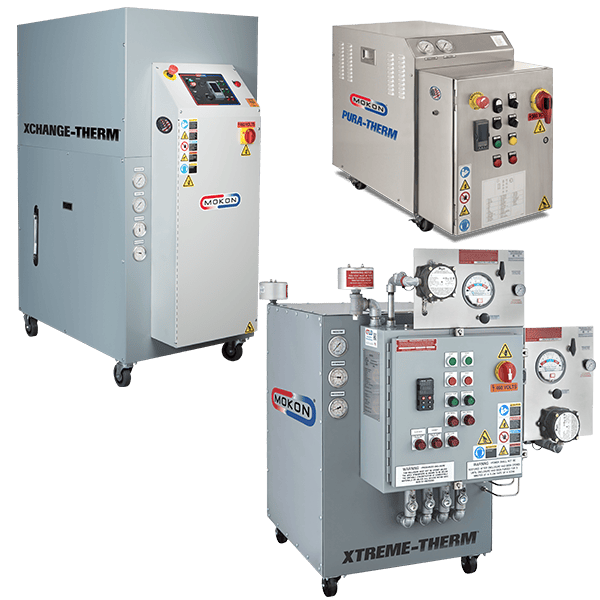 Today
The 2020s have been a time for facing challenges and finding creative solutions. Throughout the COVID-19 pandemic, Mokon has focused on serving the bio-pharma market to support vaccine development and distribution. Amid the resulting supply chain interruptions and skilled labor shortages, we have secured alternative suppliers, grown our quality assurance team, and developed in-depth training programs for new employees. We could not be more proud of how our team has overcome these obstacles, and we look forward to continuing our legacy of innovation for years to come.