Certifications
For over 65 years, Mokon has continued to adapt to the evolving needs of our customers worldwide. Our strong commitment to quality and safety is shown in the design, capabilities, and engineering expertise built into every product Mokon manufactures. With a thorough understanding of the marketplace, we work with our customers to offer the highest quality systems and personalized products. Every Mokon is designed to perform and built to last!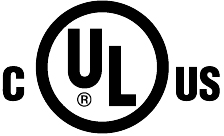 In 2005, Mokon obtained 508A Panel Listing for use in Canada and the USA in accordance with the National Electrical Code, NFPA 70. Certification was obtained after an extensive evaluation of its drawings, supporting documentation, testing procedures and test results. In 2010, Mokon extended its industrial panel and assembly certification to include Class 1, Division 1 and II Hazardous locations.
Mokon offers:
UL 508A Certification

- Open and Enclosed types

UL 698A NRBx Certification

- Intrinsically Safe designs

UL NNNY Certification

- Hazardous Location designs

NEMA Classifications

: 1, 3, 4, 4X, 7 and 12 rated enclosures
Explosion proof "X" and "Z" purge systems
Download Certificate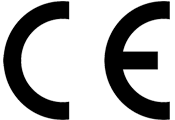 In 2001, Mokon's Water, Oil and Chiller Systems were third party evaluated and the company commenced designing and selling equipment to comply with EU Directives. The CE mark verifies that the product complies with the relevant essential requirements (health, safety and environment) so that it can be sold throughout the European Economic Area.
Directives include:
WEEE — Waste of Electrical and Electronic Equipment
RoHS — Restriction of Hazardous Substances
REACh — Regulation on Registration, Evaluation, Authorization and Restriction of Chemicals
Battery — Waste of Batteries and accumulators
Packaging — Packaging and Packaging Waste Directive
PED — Pressure Equipment Directive 
EMC — Electromagnetic Compatibility
LVD — Low Voltage Directive
MD — Machinery Directive
Download Certificate
---

ISO 9001:2015
Mokon has successfully transitioned from ISO 9001:2008 to ISO 9001:2015 Quality Standard. Mokon earned this key accreditation by demonstrating its total commitment to providing both the highest quality products and outstanding customer service.
Download Certificate

ISO 14001:2015
Mokon's facility is certified to a globally recognized standard that requires the organization to identify, monitor, control and communicate environmental performance to minimize impacts and establish a formal process to continually improve its environmental management system.
Download Certificate
---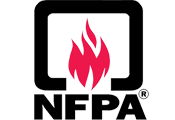 NFPA
Mokon designs, manufactures and tests products to meet NFPA 70, the National Electrical Code (NEC), and NFPA 79, Electrical Safety Standard for Industrial Machinery, and in accordance with the Occupational Safety and Health Administration (OSHA).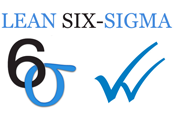 Leam Six-Sigma
Mokon recently upgraded its manufacturing facility and is utilizing Lean Six Sigma methodology.  Our collective team effort set out to improve performance by removing waste and minimizing defects, inventory, non-productive motion and processing and downtime.