Heat Transfer Oil Systems
Heat Transfer Fluids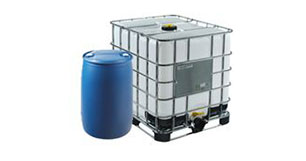 Mokon's heat transfer fluids last longer and help keep your system cleaner, which means longer life for parts like pumps and rotary seals!
Mokon's heat transfer fluids are:
Extremely stable
Highly refined using naturally resilient base stocks like severely hydro treated paraffinic oils
Enhanced with a proprietary blend of additives
Complimentary Fluid Analysis
Mokon offers a free analysis service that will maximize your fluid investment by ensuring the life of your fluid is optimized for your specific application. Taking advantage of this program is easyplease contact our customer service department at
(716) 876-9951
to get set up on the analysis program. For more information, see our
Mokon Fluid Analysis Program
.
DELF LT
An oxidative and thermally stable, high performance, long lasting, environmentally friendly heat transfer fluid for applications requiring process temperatures ranging from -30°F to 437°F (-34°C to 225°C).
DELF LT Data Sheet
DELF LT SDS
DELF 450
Engineered for applications between 30°F and 450°F (-1°C to 232°C) offering an excellent alternative to costly synthetics and aromatic fluids. The fluid delivers superior resistance to sludging, a problem plaguing most other fluids, and defends against extreme oxidation.
DELF 450 Data Sheet
DELF 450 SDS

DELF G
A Polyalkylene glycol based fluid with an exclusive additive system for high demand applications such as those found in open baths. Optimum temperature range is 200°F to 500°F (93°C to 260°C).
DELF G Data Sheet
DELF G SDS

DELF 600
Rated from 250°F to 600°F (121°C to 315°C) containing the industry's most aggressive blend of additives specifically engineered to withstand the extreme oxidation environments in open systems. It gives unsurpassed levels of protection and service life. All Mokon HTF systems are tested using this fluid!
DELF 600 Data Sheet
DELF 600 SDS
DELF 630
A high performance, efficient and environmentally friendly fluid engineered for applications requiring high temperature stability from 250°F to 630°F (121°C to 332°C).
DELF 630 Data Sheet
DELF 630 SDS
DELF 450FG and DELF 600FG
Engineered to comply with the demands of food grade applications and meet USDA requirements for incidental food contact (H1) and 21CFR1783570. Both are NSF registered.
DELF 450FG Data Sheet
DELF 600FG Data Sheet
DELF 450FG SDS
DELF 600FG SDS


Kosher Certification
DELF 450FG, DELF 600FG, and DELF CleanFG are Kosher Certified.
Certification Letter

Heat Transfer System Cleaners
In addition to functioning as a long term heat transfer fluid, DELF Cleaners effectively dissolve sludge and carbon buildup in tanks and process piping without disrupting production!
DELF Clean
A long-life, preventative maintenance and light-duty system cleaner that is capable of functioning as a long-term heat transfer fluid rated from 30°F to 550°F (-1°C to 288°C).
DELF Clean Data Sheet
DELF Clean SDS

DELF CleanFG
The first and only food grade, no downtime system cleaner that utilizes the latest in additive technology. Capable of running in systems from 30°F to 550°F (-1°C to 288°C).
DELF CleanFG Data Sheet
DELF CleanFG SDS

DELF Clean Ultra
Fast-acting cleaner for removal of sludge and carbon from your heat transfer system.
DELF Clean Ultra Data Sheet

DELF Clean Ultra SDS

DELF Flush
A light petroleum based fluid compatible with most oils. DELF Flush is used to flush systems prior to filling with a heat transfer fluid.
DELF Flush SDS