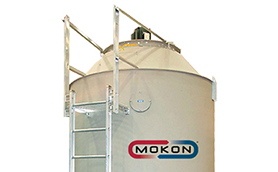 Cooling Towers
Centralized Cooling Systems
Download Datasheet
Every Mokon water cooling tower is designed with the latest technology to reduce your operating costs while providing an energy-efficient and reliable source of cooling water for plant-wide applications.
Our high-density polyethylene cooling towers include forced-draft (up to 100 Tons) or induced-draft (55 Tons and larger) designs. Both designs offer efficient means of cooling that require minimal space and reduced maintenance. The PVC water distribution system and fill material provide even distribution of water and high-efficiency cooling while extending the life of the components due to their noncorrosive nature.
When you're ready for an efficient cooling tower solution, call Mokon!
Request for Quote?

All of our products can be customized.
Start Here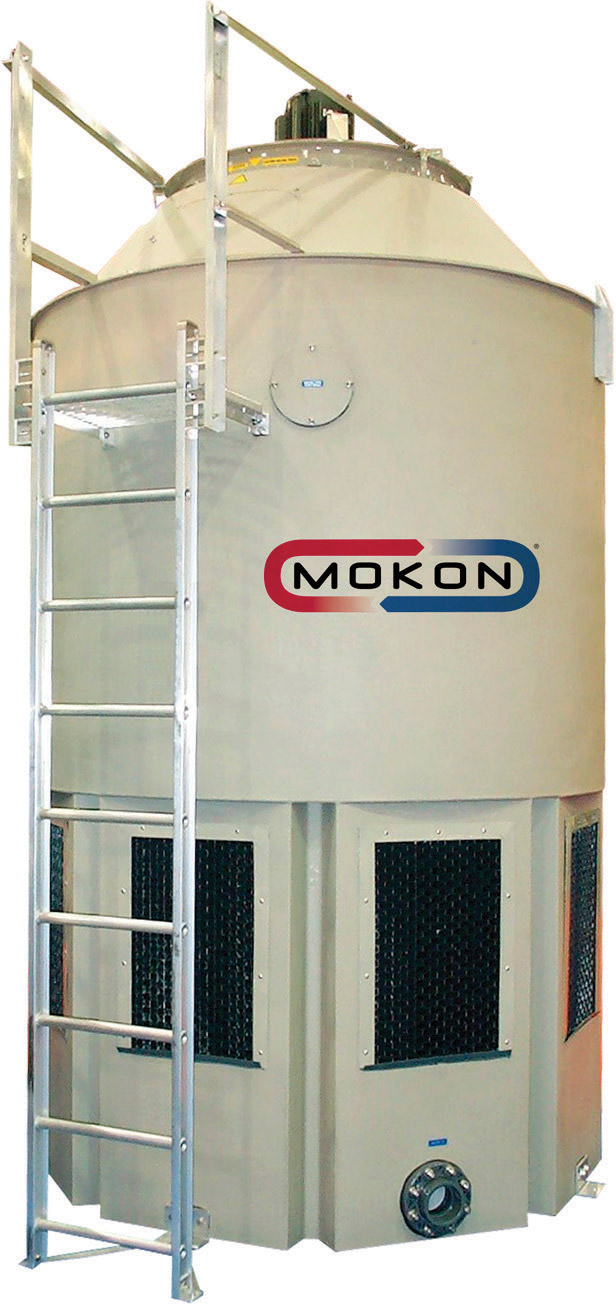 High-Density Polyethylene Water Cooling Towers
One-piece HDPE shell — lightweight yet durable with corrosion-proof construction
Forced-draft counter-flow design (up to 100 Tons)
Induced-draft counter-flow design (55 Tons and larger)
Shell will never rust, flake, chip, peel or need painting / protective coatings
Totally seamless — leak-less operation
Low maintenance — no gear reducers, couplings, additional shafts or extra bearings to maintain
Air moving system
Leak-proof sump with no joints
Drift eliminators to prevent water droplets from leaving tower
PVC water distribution system with nonclog, large orifice removable nozzles
Forward curved centrifugal blower with totally enclosed motor
Blower hood, which provides additional protection from elements and sound attenuation to further dampen sound levels
Blower thermostat, one stage which provides on/off control of fan motor
Easy connection — single point inlet water connection
Virtually no sunlight gets in, preventing bacteria, algae or fungi from forming in the tower
Shell can withstand extreme cold and is IBC Compliant (can withstand wind loads up to 175 mph)
Seismic zone 4
Factory assembled and lightweight for easy installation
Unmatched 20-year warranty (construction materials can last 50+ years)
Please contact Mokon for more information.
Please contact Mokon for more information.