Process Control You Can Trust
Download our informational composites flyer.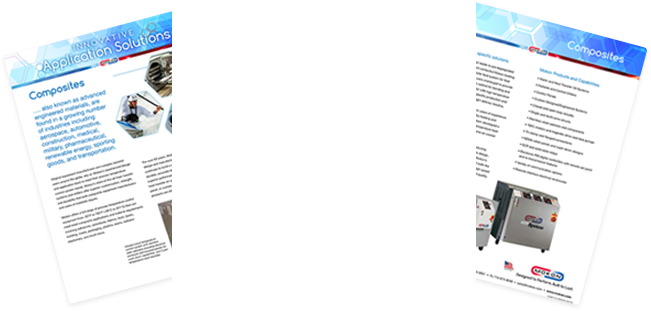 Demand Consistency. Depend on Mokon.
The composites industry is always growing and changing, but when it comes to temperature control for your process applications, you demand consistency. You need a partner you can depend on to provide accurate and reliable temperature control solutions every time!
Mokon offers a full range of process temperature control equipment from -20°F to 700°F (-29°C to 371°C). Mokon is an ISO 9001:2015 and ISO 14001:2015 certified company and can provide UL, CE, CSA, NFPA, NEMA, and ASME designs to meet your needs. Made in the USA 65 years and counting.
Applications Include:
Adhesives and Resins
Autoclaves, Ovens and Reactors
Cleanroom and Sanitary Environments
Compression/Transfer Molding
Extrusion
Injection Molding
Jacketed Rolls, Vessels, Mixers and Blenders
Watch Our Video: Our products are designed for the growing composites industry.
Expertise:
Water and Heat Transfer Oil Systems
Portable and Central Chillers
Control Panels
Custom Designed/Engineered Systems
Closed and open loop circuitry
Single and multi-zone circuits
Stainless steel cabinets and components