Medical Application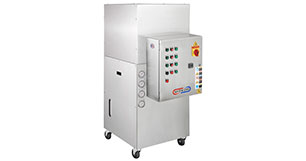 Combination heating/chilling temperature control system for clean-room environment of pharmaceutical processing equipment with stainless steel cabinetry and NEMA 4X panel. 5 to 250°F (-15 to 120°C) liquid temperature control using semi-hermetic compressor.
Chemical Mixing Jacketed Vessel Application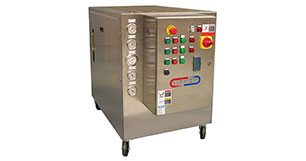 Water temperature control system with stainless steel NEMA 4X cabinetry and control panel for wash down application. 50 to 250°F (10 to 120°C) heating/chilling system with 4 kW process heaters and 3 Ton scroll water-cooled chiller.
Pharmaceutical Application
Closed-circuit liquid temperature control system with NEMA 4X stainless steel cabinet. System contains one zone, 18 kW process heaters, 2-pen temperature chart recorder, 5 gallon SS tank, and a 9 sq.ft. heat exchanger.
Food Processing Application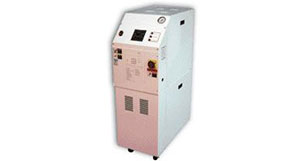 Custom water liquid temperature control system designed for European food processing equipment with CE Mark, process heaters, all stainless steel wetted surfaces and custom color painted cabinet.
Clean-Room Application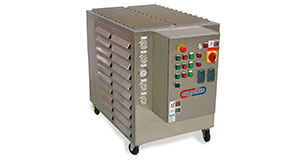 Multi-zone water temperature control system with NEMA 4X enclosure and stainless steel cabinetry with louvered panels for wash down.
Vessel Heating Application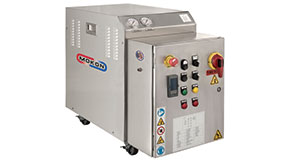 Mokon heating and cooling temperature control system used to heat double-walled vessel. NEMA 4X electrical enclosure and components, stainless steel cabinetry for wash down and CE rated.