Press Releases
Mokon to Exhibit at Die Casting Congress & Exposition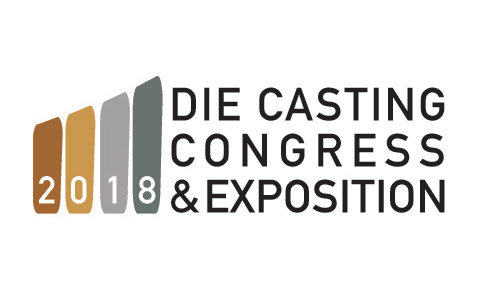 BUFFALO, N.Y. (August 15, 2018) — Mokon, an international leader in high-quality circulating liquid temperature control systems, will showcase their newest technology at the Die Casting Congress & Exposition. The exposition includes three days of Congress sessions given by experts from around the world and more than 120 exhibitors. The event will take place October 15-17 at the Indiana Convention Center in Indianapolis, IN.
Mokon will be stationed at Booth #918. There, you can find information about their quality temperature control systems that meet the extreme thermal dynamics of die casting applications. Their high temperature Duratherm MAX water unit, stainless steel Full Range combination heating/chilling system, HTF heat transfer oil system and ClearFlo PLUS filtration system will be on display for attendees to take a closer look.
Mokon will have their dedicated, professional team of engineers and sales representatives on-site to further explain their products and answer any questions.
To register for the exposition and receive a discount, use coupon code DCCE18, click here
For more information about the Die Casting Congress & Exposition, visit diecasting.org
About Mokon
For over 60 years, Mokon has set the standard for high-quality circulating liquid temperature control systems. Through the development of new products, refinement of existing designs, and our ability to create custom engineered solutions, Mokon has consistently demonstrated its ability to foresee the evolving needs of customers in plastics, packaging, converting, composites, food processing, pharmaceutical, chemical processing, rubber, printing, general processing, and many more industries.
The company's product line has grown significantly since it first introduced a water temperature control system in 1955 to include heat transfer oil systems, portable and central chillers, pump tanks, cooling towers, blown film coolers, cold climate coolers, engineered and pre-engineered control panels, maintenance products and custom designed/engineered systems.
Mokon's circulating liquid heating and chilling equipment is proudly designed and manufactured in the USA. Mokon is an ISO 9001 and ISO 14001 certified company.